Conga and bongo player Bram Buunk
During my professional life I had never actively made music. I felt I lacked any musical talent, and I was just too busy and too ambitious in my career as a professor of social psychology. But I listened everyday for hours to music, first to the music from the fifties and sixties, including artists like Fats Domino, Chuck Berry, Buddy Holly and Roy Orbison, and later of course the Beatles, who are still my all time favorite, but also groups like the Animals and the Rolling Stones, and later Van Morrison. In the seventies and eighties Neil Young, Roxy Music, the Dire Straits, and the Talking Heads were among my favorites.
A few years after I turned sixty, I bought a djembe, the well-known African percussion instrument, and went to Junior Martir to take percussion lessons. Soon he advised me that it was much better fo play conga's as these were much more versatile instruments. I learned a lot from Junior, and for the event organized for my partial retirement in 2012 we developed a cd Celos en el amor (in Dutch Minnenijd), that contained only songs with Latin rhythms on jealousy, including a couple of original songs, and a number of covers, like Jealous girl, a female bolero version of the John Lennon and Brian Ferry song Jealous guy. Some songs are in English, and other songs in Spanish, like No lo puedes hacer, a Spanish son version of You can't do that of the Beatles. I played the conga's on a number of songs, the first time ever I played on a cd. A clip of the song Jealous girl is visible on YouTube https://www.youtube.com/watch?v=dMRm4hxmPyc
Especially after my partial retirement I started to play conga's and bongo's in Spain in the Poco Loco Steelband that plays Caribbean music, especially the calypso. We give regularly concerts for a variety of audiences, most recently on the Moraira Jazz Festival on August 16, 2022, and in Carrasco Salones in Javea on September 18, 2022.
Because the Poco Loco Steelband plays instrumental steeldrum versions of many well-known pop songs like Kiss me honey, Red, red wine, and Bad moon rising, Enrico Garcia and I developed the idea to make a cd with popsongs that included not only steeldrums, but also a bass player, a guitarist, and a singer. It was Ruth Zange who became this singer (and later my singing teacher). The cd was produced by Enrico Garcia, was completely funded by the Bunno Mezclado Foundation, and came out in 2016 under the title Steelin' pop, by Enrico Garcia and the Mezclado Band.
In the course of oktober, the cd will be avaible in the on line store Rock Inc. The music of the cd is on various streaming services, including Spotify.
spotify.com/nl/account/overview/utm_source=spotify&utm_medium=menu&utm_campaign=your_account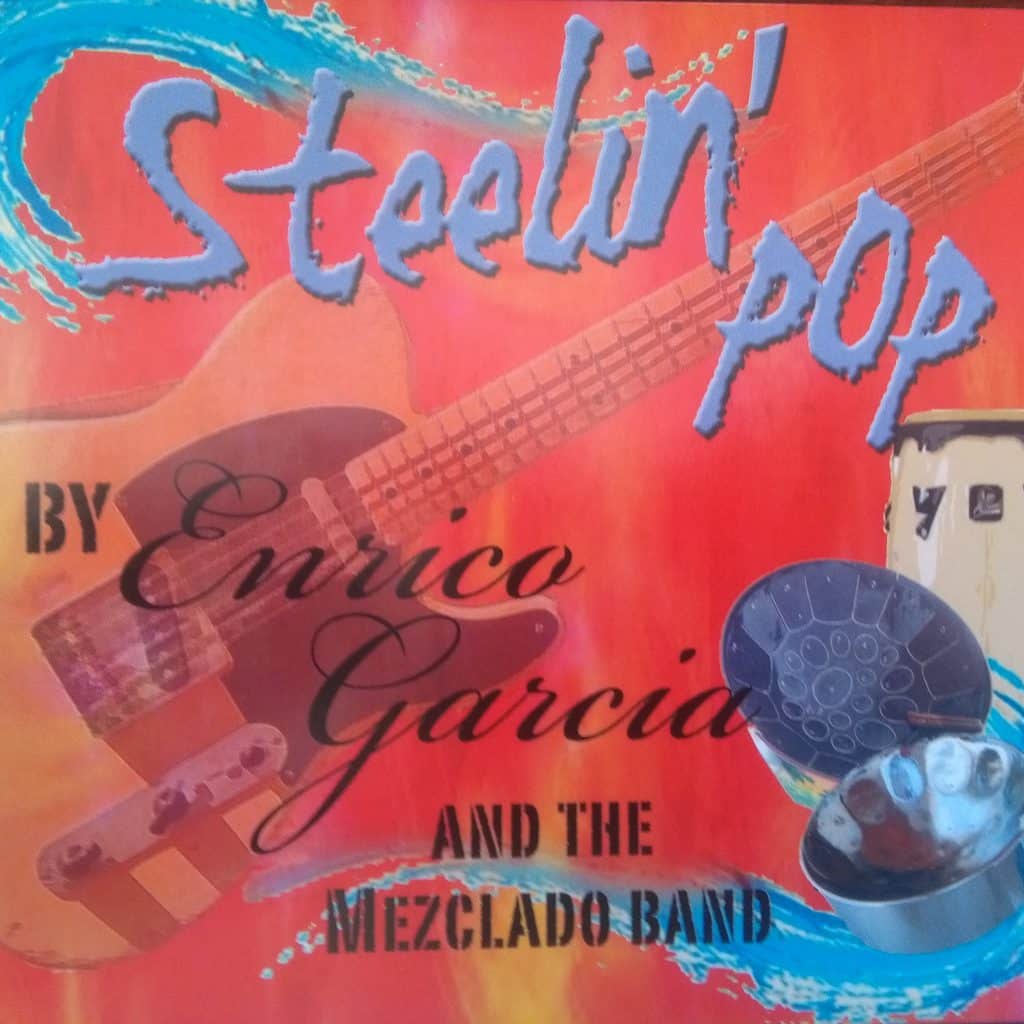 Singer songwriter Prof Bram
I started to sing only years after I retired as a professor of psychology. My first singing lessons I got in Spain from Ruth Zange, who taught me many basic singing techniques and skills, in private lessons as well as in the gospel choir she was directing. I enjoyed singing in this choir very much, and I owe a lot to Ruth for what she taught me.
In The Netherlands, I could not have had a better singing teacher than Annika IJdo due to her constructive criticism and her great musical talent, as well as her enjoyable and optimistic personality. During the Covid pandemic, I started to compose songs, most of which were inspired by personal experiences, some as long as 50 years ago, which I, thanks to a suggestion of Jean Nijskens, could develop using a keyboard. During my stays in Spain and Uruguay I had regular sessions with Annika discussing the songs I wrote. She made numerous suggestions for changes in lyrics as well as in melodies, and all songs have improved beyond belief thanks to her fantastic help.
After composing a number of songs, I said to Annika: "Now I have to find someone who can sing these songs". "But you should do that yourself¨, she answered. Thanks to her encouragement and coaching I took the step to make a cd.
Out of the songs I composed we selected 12 songs, for the cd More than just a lonely soul. For my role as singer, I use the artist name Prof Bram, and making this cd was like a dream come true, something I never had expected to be capable of.
It was Korné ter Steege, who, based on often quite global suggestions on my part, made the arrangements for all songs, proposed numerous adaptations, played almost all instruments on all songs, and recorded, produced and mixed the songs. Without his creativity, dedication, and musical talents, the cd More than just a lonely soul would never have come into existence.
Jelle Huiberts provided the wonderful, often sublte, drums and percussion on all songs with their quite different rhythms on this cd, and Terra Lasés produced a great tenor saxphone solo on the signature song Just a lonely soul, while Jean Nijskens played just beautifully the accordion on Antarctica and Sweet Kimberly.
The cd is available on Spotify and many other streaming services.
De cd can be ordered is available on the on line store of Rock Inc through the following link: